1st Battalion Worcestershire Regiment - N. W. Europe 1944-45 reunion of 2010
Some 17 veterans and guests of the 1st Battalion met for their annual reunion dinner at the Gainsborough House Hotel, Kidderminster on Saturday 15th May 2010.
Colonel Jock Bannister welcomed and addressed the group.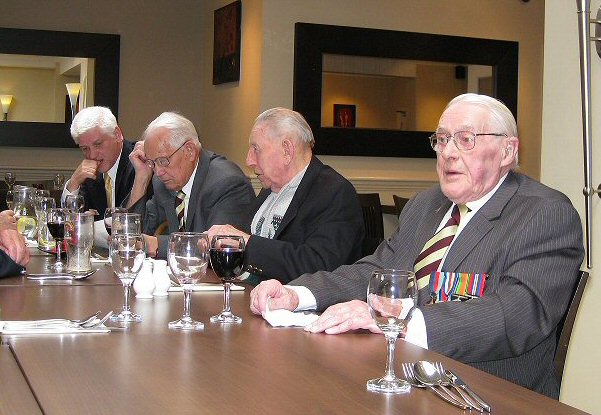 Alan Chasteauneuf, Fred Robinson, Jack Carter and Barry Freeman

Syd West, Tommy Dutton and Clive Dupree

Alan George and Eric Tipping sharing a joke!

Angela Arthur, Colonel Jock Bannister and Major John Bailey, M.B.E.

Alan George, Erick Tipping, Alan Leane, Jonathan Turley, Tommy Watts and Mrs. M. Watts

Colonel Jock Bannister addressing the group after dinner with Angela Arthur and Major John Bailey, M.B.E. looking on

Alan George, Eric Tipping, Alan Leane and Jonathan Turley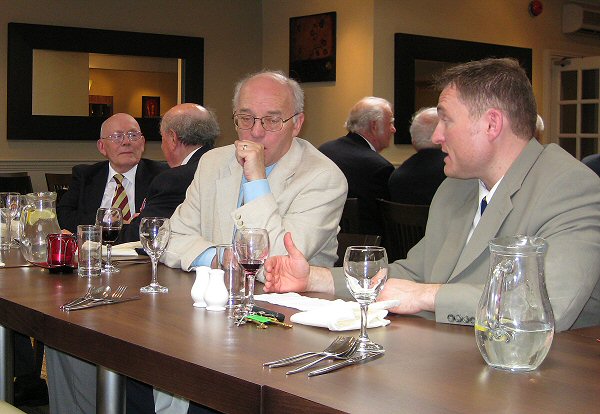 Alan George, Eric Tipping, Alan Leane and Jonathan Turley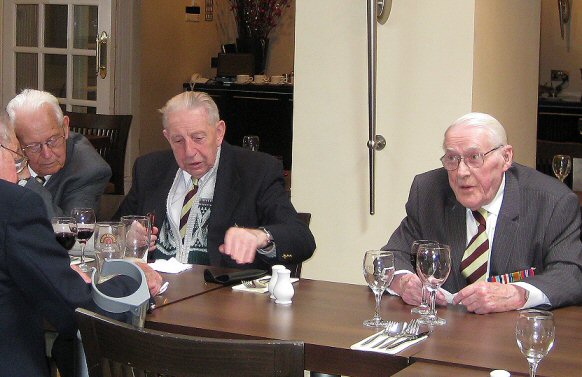 Fred Robinson, Jack Carter and Barry Freeman