Delhi Coronation Durbar Medal 1911
The Delhi Durbar, meaning "Court of Delhi", was a mass assembly at Coronation Park, Delhi, India, to mark the coronation of a King and Queen of the United Kingdom. Also known as the Imperial Durbar, it was held three times, in 1877, 1903, and 1911, at the height of the British Empire. The 1911 Durbar was the only one attended by the sovereign, who was George V.

The Delhi Durbar medal was issued in 1911 to commemorate the coronation of King George V. The silver medal is 32 millimeters in diameter. The ribbon is dark blue with two thin red stripes in its centre.

The medal's obverse side has a profile of King George V and his wife Queen Mary, while the reverse side has the crowned Royal Cipher above the date of the coronation.

This coronation medal set the precedent of being awarded to personnel who were not present at the coronation.

The Durbar was held from the 7th to the 16th December 1911 to commemorate the coronation in Britain a few months earlier of King George V and Queen Mary, allow their proclamation as Emperor and Empress of India.

King George V announced during the Durbar held on the 12th December 1911, the moved of the capital of India from Calcutta to New Delhi and the he also laid the foundation Generally the Durbar achieved its purpose of cementing support for British rule among the ruling princes, as was demonstrated by the support given during the First World War.

26,800 Delhi Durbar Silver Medals of 1911 were awarded to the men and officers of the British and Indian Armies who participated in the event. A hundred and two were also struck in gold, a hundred of which were for award to Indian princely rulers and the highest ranking government officers.

The Sovereigns appeared in their Coronation robes, the King-Emperor wearing the Imperial Crown of India with eight arches, containing six thousand one hundred and seventy exquisitely cut diamonds, and covered with sapphires, emeralds and rubies, with a velvet and miniver cap. They then appeared at a darshan (a sight) at the jharoka (balcony window) of Red Fort, to receive half a million or more of the common people who had come to greet them.

Today Coronation Park is a jealously guarded open space whose emptiness comes as a bit of a shock after the dense traffic and crowded shanty towns of northern Delhi's urban sprawl. It is mostly overgrown, neglected and locked. The Park is sometimes used for big religious festivals and municipal conventions. The thrones used by King George V and Queen Mary are on display at Marble Hall Gallery and Museum at Rashtrapati Bhavan.
Below is the Medal Roll for officers and men of the Worcestershire Regiment who received this medal.
2nd Battalion Worcestershire Regiment

Surname

Forename/s

Rank

Number

Notes

Dobson

Harold Pierce

Lieut.

-

Adjutant

Ralston

Charles Hargreaves

Qr. Mr. Sergt.

2191

-
4th Battalion Worcestershire Regiment

Surname

Forename/s

Rank

Number

Notes

George White

Colonel

-

Retired. Embarked "H.T. Plassey" 13th March 1912

Norbury

Conisby

Major

-

-

Charles Strangway

Capt. & Adjt.

-

-

Parker

Henry John

Lieut. & Qr. Mr.

-

-

Parker

Sidney

Sergt.-Maj.

2916

-

Parker

Bertram R.

Qr. Mr. Sergt. (O.R.S.)

6163

-

Thompson

H. E.

Qr. Mr. Sergt.

3084

-

Swain

S.

Band Mr.

6386

-

Barrett

Henry

Col. Sergt.

3875

-

Blond

Phillip T.

Col. Sergt.

5929

To Home Establishment. Embarked "H.T. Rewa" 14th February 1912. Later awarded M.S.M. (L.G. 17/06/1918)

Felix

Charles Den

Col. Sergt.

4833

Later awarded D.C.M. (L.G. 03/06/1915)

Hardcastle

Henry W.

Col. Sergt.

4110

-

Hickman

Samuel Joseph

Col. Sergt.

5797

-

Sleet

F. C.

Col. Sergt.

5876

-

Workman

Frederick

Col. Sergt.

5610

Later killed in action with the 3rd Battalion 16th June 1915.

Passey

W.

Sergt. Master Cook

3564

-

Alexander

James Philip

Sergt.

5619

Later awarded D.C.M (L.G. 06/09/1915)

Bridgewater

James

Sergt.

4549

-

Phillips

Henry

Sergt.

5094

-

Smith

E.

Sergt.

5826

To Home Establishment. Embarked "H.T. Dongola" 28th December 1911.

Walters

W.

Sergt.

5718

-

Charman

James

Cpl.

5151

Later awarded M.S.M. (L.G. 03/06/1919)

Egglinton

A.

Cpl.

9881

Delhi Durbar Medal Roll error shows surname as Eggleton

Mellor

Herbert

Cpl.

7784

-

Passey

W.

Cpl.

10480

-

woolloff

Charles

Cpl.

9489

Delhi Durbar Medal Roll error shows surname as Wooloff

Armitage

William C.

L/Cpl.

6569

-

Burt

Harry

L/Cpl.

10095

-

Cox

Edgar

L/Cpl.

5813

Killed Gallipoli 03/05/1915

Duggan

Arthur

L/Cpl.

10220

Killed Gallipoli 04/06/1915

Heeley

Harry

L/Cpl.

9802

-

Johnstone

M.

L/Cpl.

11437

-

Kettle

Daniel

L/Cpl.

7777

Killed France (with 3rd Battalion) 13/10/1914

Kennedy

Charles Patrick

L/Cpl.

9569

-

Twitthett

W.

L/Cpl.

8825

Transferred to Army Reserve

Carrington

E.

Drummer

6886

-

McLean

William

Drummer

5849

Awarded M.M. (L.G. 14/05/1919) - Killed 16/10/1918 France

Adey

William

Pte.

11483

-

Austin

Joseph

Pte.

5204

Killed 06/10/1914 (3rd Battalion) France

Baker

George

Pte.

12212

-

Bartram

David

Pte.

9149

-

Bateman

Frederick C.

Pte.

9620

-

Bishop

William

Pte.

10209

-

Bishop

Henry Laxelby

Pte.

10319

Indian Unattached List. Killed 06/08/1915 Gallipoli

Blundell

Edward Ernest

Pte.

9322

-

Bottle

W.

Pte.

9114

-

Bourne

Edward R.

Pte.

10022

-

Bowcott

Herbert

Pte.

11438

Died of wounds 24/04/1915 Gallipoli

Briggs

Thomas

Pte.

10020

-

Britton

Gilbert

Pte.

9198

-

Brown

A.

Pte.

10062

-

Brown

Henry

Pte.

9541

-

Brown

J.

Pte. (L/Cpl.)

10040

Indian Unattached List

Burrows

William E.

Pte.

8301

-

Chalk

Ernest O.

Pte.

9731

Indian Unattached List

Chapman

A. E.

Pte.

9855

-

Comber

W.

Pte.

9518

-

Cunningham

Arthur

Pte.

9574

-

Davidson

Albert

Pte.

9858

-

Davis

C.

Pte.

7619

-

Elkington

A.

Pte.

10407

-

Ellery

Albert

Pte.

10396

India Office (deceased)

Evans

Thomas

Pte.

6539

Killed 24/08/1914 France

Farrell

Bernard

Pte.

5876

-

Gibbons

John

Pte.

4783

-

Goodair

Hugh R.

Pte.

10043

-

Gorham

Alfred

Pte.

9732

-

Green

T.

Pte.

9316

-

Greening

Thomas Henry

Pte.

10876

Delhi Durbar Medal Roll shows "F" as first name).
Killed 28/04/1915 Gallipoli

Grigg

Joseph

Pte.

11645

-

Gulliver

Arthur

Pte.

10060

Killed 31/10/1914 (2nd Battalion) France

Hale

Caleb

Pte.

10655

Killed 06/06/1915 Gallipoli

Harris

Thomas James Henry

Pte.

8961

Transferred to Army Reserve, embarked "H.T. Rewa", 14th February 1912.
Gun shot Wound (back) 13/11/1914. Discharged 31/10/1915.

Harvey

William Alfred

Pte.

10289

Killed 27/05/1915 Gallipoli

Head

Sidney George

Pte.

1113

WW1 Medal Index Card shows number as 11113

Hericks

Victor Joseph

Pte.

10335

Delhi Durbar Medal Roll error shows surname as Herricks.
Gun shot wound (left hane) 29/07/1915 Dardanelles.
Discharged 23/08/1916 with Brights Decease.

Hewtland

J.

Pte.

9421

-

James

William T.

Pte.

9891

-

Jones

Aaron

Pte.

9459

Killed 20/09/1914 (2nd Battalion) France

Jones

John

Pte.

8945

-

Keating

John

Pte.

7936

Killed 17/12/1915 Gallipoli

Kemp

A.

Pte.

0887

-

King

Albert

Pte.

10193

Army number error of 0193 of Delhi Durbar Medal Roll. Awarded M.M. (L.G. 11/11/1916)

Lamb

Frederick

Pte.

9549

-

Lester

A.

Pte.

9705

-

Marns

Edward Walter

Pte.

6308

Delhi Durbar Medal Roll shows first name as only W.
Killed 25/04/1915 Gallipoli

Maskell

Lewis

Pte.

9889

Died of wounds 26/10/1914 (U.K.) with 3rd Battalion

Mattock

Horace

Pte.

10122

-

MacKender

William

Pte.

9588

Delhi Durbar Medal Roll error shows surname as McKender.
Killed 31/10/1914 (2nd Battalion) France.


Moss

John Alfred

Pte.

9419

-

Newman

Harold H.

Pte.

8951

-

Nicholls

Joseph

Pte.

5157

Later awarded M.M. (L.G. 11/11/1916)

Packman

Edwin

Pte.

9538

-

Parsons

Fred Francis

Pte.

8677

Killed 23/04/1917 France

Rhodes

Josiah

Pte.

10614

-

Riches

Fred E.

Pte.

10042

-

Rivers

J.

Pte.

10548

-

Rudge

George

Pte.

9524

-

Russell

Frank

Pte.

9772

-

Salter

Frederick

Pte.

9506

-

Savage

William

Pte.

10032

-

Scrivens

Frank

Pte.

10385

Died of wounds 01/05/1917 France

Shergold

Arthur

Pte.

9349

-

Shrimpton

George

Pte.

9945

Killed 07/11/1914 (3rd Battalion) France

Smith

George

Pte.

9367

-

Stephens

Harry

Pte.

7618

Delhi Durbar Medal Roll error shows surname as Stevens

Stone

Arthur G.

Pte.

9984

-

Taylor

George

Pte.

9497

-

Thompson

Alfred

Pte.

9791

-

Vaisey

George

Pte.

9550

Killed 27/05/1918 (1st Battalion) France

Ward

John T.

Pte.

9563

-

Webster

George

Pte.

10041

-

Wheaton

George

Pte.

8839

Killed 19/09/1914 (3rd Battalion) France

Whitehouse

Charles

Pte.

10226

Killed 28/04/1915 Gallipoli

Willetts

Harry

Pte.

10202

Died of wounds 23/07/1916 (3rd Battalion) France

Willetts

J.

Pte.

10330

-

Mohammed

Jan

Kotwal

-

-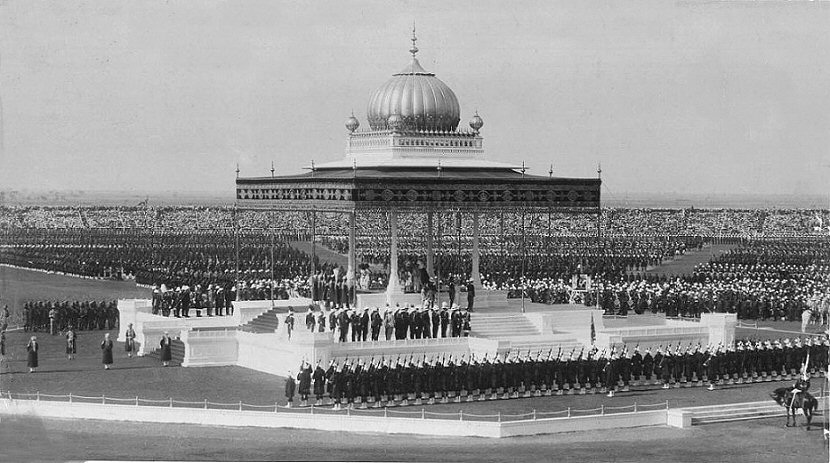 Delhi Durbar Coronation celebrations (12th December 1911)