Brigadier Lord Mark Kerr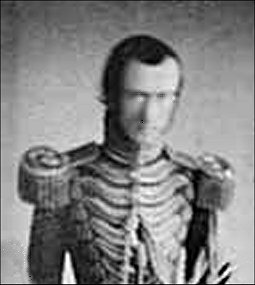 Appointed Colonel of the Regiment on 7th October 1712.
The 4th son of Robert Kerr the 4th Earl and 1st Marquis of Lothian and Lady Jean Campbell. Lord Mark Kerr was born on the 1st April 1676.
On the 1st January 1694 Lord Mark Kerr was commissioned as a Subaltern in to the regiment of McGill's Foot (afterwards disbanded). Later he was appointed Captain of a company of infantry, and served under William III in Flanders. On the 15th April 1697 he was appointed Captain in Lord Jedburgh's (7th) Dragoons.
On the breaking out of the war in Queen Anne's reign obtained the Lieut.-Colonelcy of Macartney's Foot, a newly-raised regiment (subsequently disbanded), with which he embarked from Scotland in the spring of 1704, and served the campaign of that year on the Dutch frontier. On 1st January 1706 he was given the command of a newly-raised Regiment of Foot, which sailed with the Expedition under Lord Rivers to Portugal, and thence to Spain; he was wounded at the battle of Almanza on the 25th April 1707.
Lord Mark Kerr was promoted Brigadier-General on the 12th February 1711. It having been decided to reduce a certain number of Regiments, his lordship's was disbanded early in 1712, and on the 7th October 1712 he was appointed to the Colonelcy of the late Thos. Farrington's Regt. (29th Foot). In 1716, at the time of a threatened Jacobite rising in Ireland, he was appointed Governor of Carrickfergus, Belfast, and of all H.M's Forces in the counties of Down and Antrim.
In 1719 he commanded a Brigade of Infantry in the Expedition to Spain under Lord Shannon and was present at the capture of Vigo, Rodendella, and Port-a-Vedra. On the 25th December 1725 he was transferred to the Colonelcy of the late Stanhope Cotton's Regt. (13 Foot). Promoted Major-General on the 10th March 1727, and on the 19th May 1732 was removed to the Colonelcy of Philip Honeywood's Dragoons (11th Hussars). He was promoted Lieut.-General on the 1st November 1735, and appointed Governor of Guernsey in 1740, and promoted to General in 1743.
In 1745 he became Governor of Edinburgh Castle. In 1751 was placed on the Staff in Ireland.
General Lord Mark Kerr never married and he died in London on the 2nd February 1752, at the age of 75. He was buried in Kensington church.