1st Battalion Worcestershire Regiment - N. W. Europe 1944-45 reunion of 2004
Some 24 old veterans of the Second World War meet for their reunion dinner on Saturday 22nd May 2004 at the Gainsborough House Hotel, Kidderminster.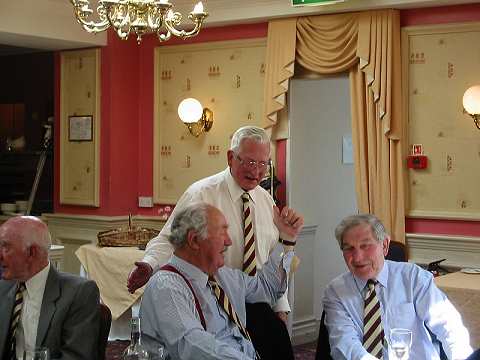 Colonel Jock Bannister chatting with Captain Benny Goodman

The reunion was chaired by Colonel Jock Bannister and gave an update on the member who were unable to attend this year.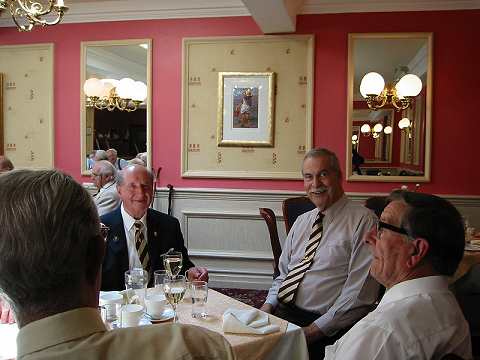 Eric Tipping ('D' Company) with Major Johnnie Davies ('A' Company)


Both Colonel John Lowles and Mr Louis Scully (who's father served with the Battalion from 1944-47) gave a short talk after dinner. Captain Benny Goodman and Captain Ted Tinkler also gave details of other activity they were involved with.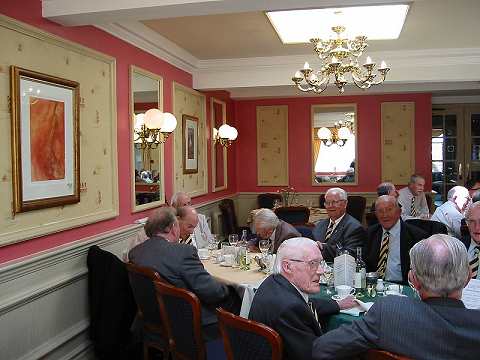 Captain Ted Tinkler gives details of the planned visit to Normandy for the 60th Anniversary in June.