1st Battalion Worcestershire Regiment - N. W. Europe 1944-45 reunion of 2005
Some 30 old veterans of the Second World War meet for their reunion dinner on Saturday 7th May 2005 at the Gainsborough House Hotel, Kidderminster.
Captain Benny Goodman, Colonel Jock Bannister, Captain Ted Tinkler and Colonel John Lowles

The reunion was chaired by Colonel Jock Bannister who gave an update on the member who were unable to attend this year.


Fred Robinson, Major Johnnie Davies, Eric Tipping and Tom Watts

Colonel John Lowles CBE and gave an update on the current activities of the Worcestershire and Sherwood Forester Battalion.


Jack Carter, Jim Norton MM and Bill Edwardes


Albert Greatrix MM, Harry Harrison and Syd West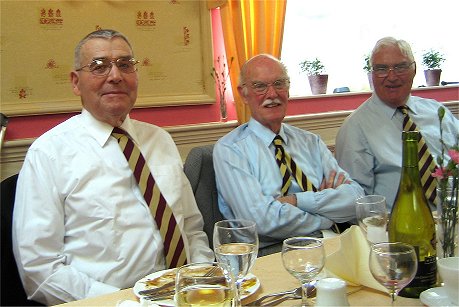 Bill Palmer, Captain Rex Fellows MC and Peter Mann (all of 'B' Company)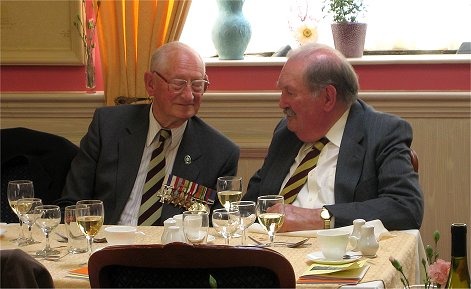 Colonel John Reynolds MC and Major John Bailey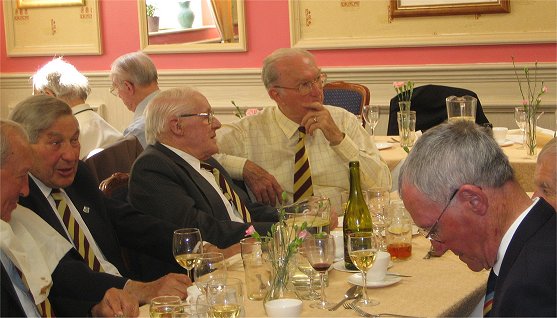 Charles Wakeley (just visible), John King, Barry Freeman, Colonel Charles Potts and Fred Edwards (left)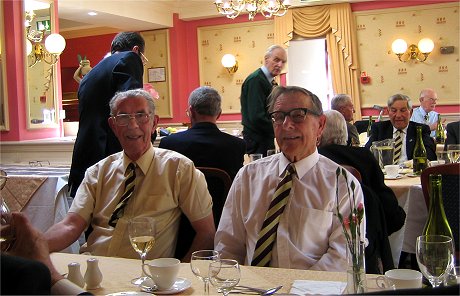 Arthur Line and Eric King
Ebee Parkes (was with 'D' Company, 10 Platoon in Malaya Emergency 1950's)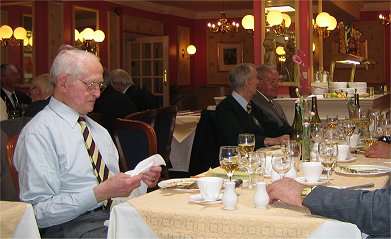 Jim Wheeler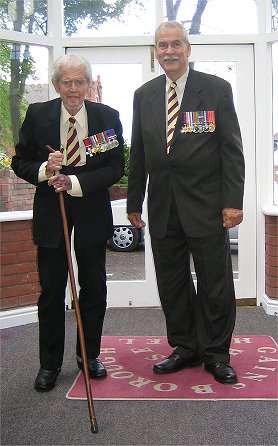 Colonel Peter Hall DSO and Major Johnnie Davies