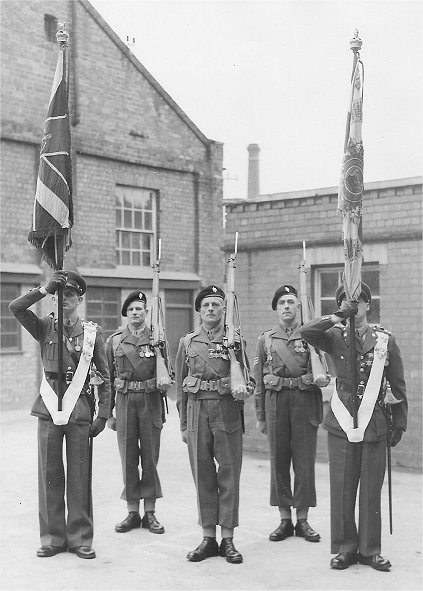 7th Battalion Colour Party, 15th April 1950 - prepare at Norton Barracks
On the occasion of the "Freedom of Entry" to the City of Worcester to the Regiment.
Lieut. A. G. Wormington (carrying Kings Colours), C/Sgt. G. Hampshire, CSM W. Silvester (centre), Sgt. E. Mackie, Lieut. T. A. Hunter (carrying the Regimental Colours).
photo submitted by Ian Roberts (William Silvester was his Great Uncle)