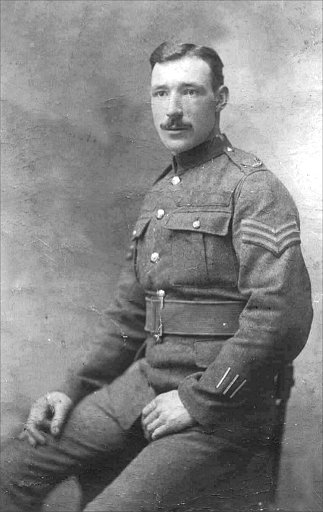 Sergeant Robert Edward Jones (5241503) - 3rd Battalion Worcestershire Regt.
photo submitted by Marilyn Mashford (his granddaughter)
He was born in Oxford. Served in WW1 together with his brother Harry Jones. When marching through Ypres he was informed his brother Harry died of his wounds. In WW1 he was wounded and returned to the front three times. He also served in India from 1920 and took his wife Eden and baby daugher Evelyn (Marilyn Mashford's mother) with him. His other daughter Winifred was born in Ranikhet in 1922. Robert Jones died in 1949 of TB at Maker in SE Cornwall near Plymouth.