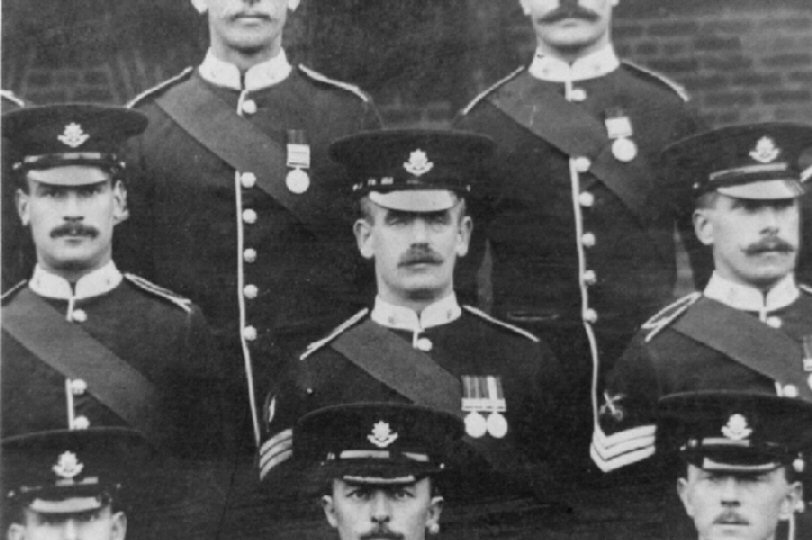 Sergeant Charlie Turton (centre) Borden Barracks 1908

Charlie Turton joined the Worcestershire regiment about 1894 using the name of his cousin H. Rolfe, because he was under age. He served with the 1st Battalion in South Africa during the Boer War and subsequently saw service in Ireland, India an Egypt. He went to France with the 1st Battalion at the start of the First World War and was severely wounded. He was discharged in March 1919 but re-enlisted 3 months later joining the Royal Fusiliers and saw service in Russia. In 1922 he joined the 6th Battalion Royal Warwickshire Regiment and served for a further 9 years before retiring. During the Second World War he served in the Home Guard.
Sgt C. Turton, wife and children in India 1910
His wife usually travelled with Charlie when abroad, hence of their six children one was born in India, one in Egypt, one in Ireland and three in England.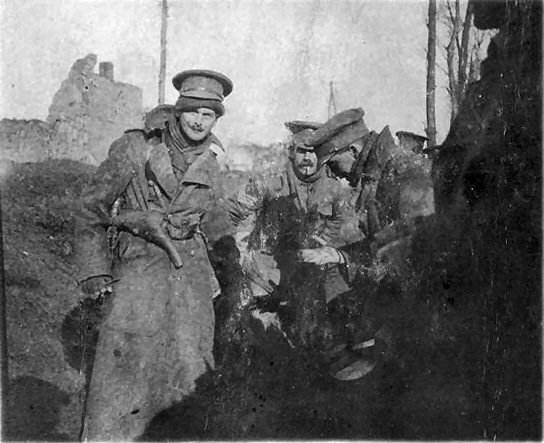 Captain C. F. G. Crawford (left) and Sgt. C. Turton (centre) in the trenches (1915)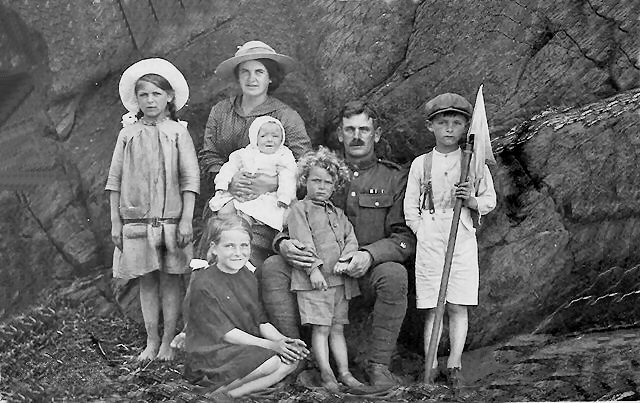 Sgt. Charlie Turton and family (Cornwall 1918)
At the time he was stationed at Tregantle & Scraesdon Forts.
The family lived at St John, just across from Torpoint.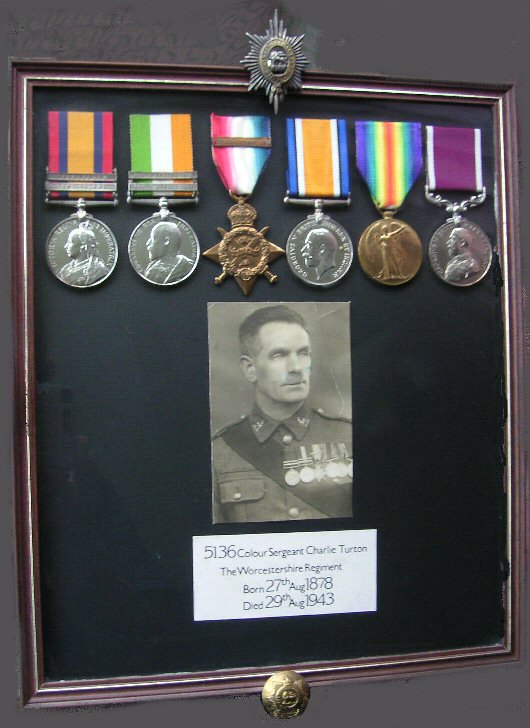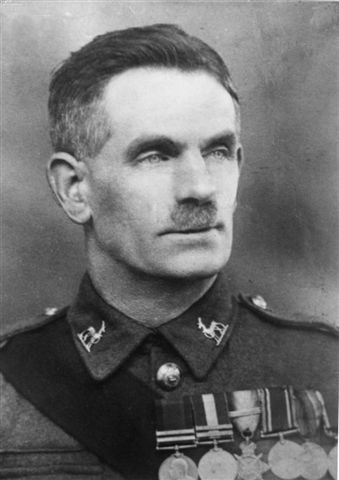 Sgt. Charlie Turton
All photos submitted by Vic Turton (grandson)