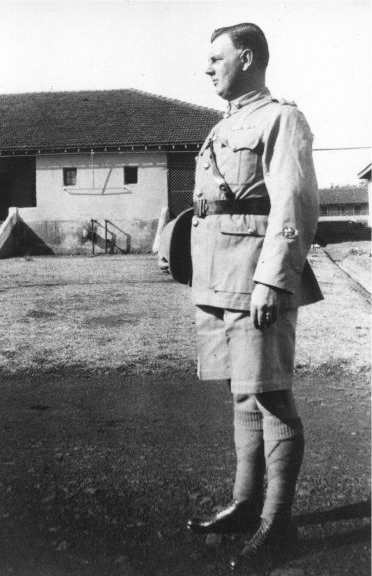 RSM Harold Wheeler on the parade ground, Belgaum India
photo submitted by Paul H. Wyndham-Wheeler (his grandson)
This above photo was taken shortly after RSM Wheeler received his OBE. The following is an excerpt from the London Gazette: SUPPLEMENT TO THE LONDON GAZETTE, 3 JUNE, 1927. 3611 To be Members of the Military Division of the wd Most Excellent Order;- No. 5239343 Warrant Officer Class II, Company Sergeant-Major (Acting Regimental Quartermaster Sergeant) Harold Wheeler, The Worcestershire Regiment, Senior Officers School, Belgaum, India.