Sergeant George Davis (4881)
(photo taken about 1911)

Private George Davis (4881)
(photo taken about 1897)
George Davis was born in 1879 and enlisted in to the army on the 21st April 1897 and served with the 2nd Battalion Worcestershire Regiment during the Boer War in the Cape Colony, Orange Free State South Africa. He was later promoted to the rank of Sergeant and was posted to the 4th Battalion Worcestershire Regiment. He served with the 4th Battalion in Barbados and Malta. He then was posted for a short time to the 3rd Battalion at Dover before joining the 4th Battalion at Bareilly, India. During WW1 he landed in France on the 4th April 1915. On the 2nd March 1916 he was finally discharge due to sickness and was awarded a Silver War Badge (No: 63919). In addition to his Queen South Africa Medal with two clasps, he also held the British War Medal, Victory Medal and 1915 Star.
(photos above submitted by Crystal Jordan his granddaughter)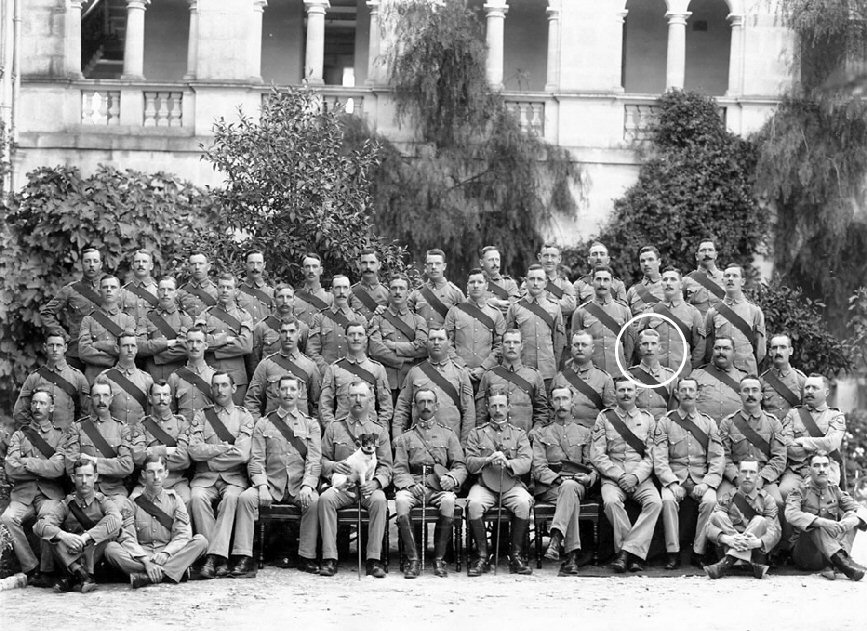 4th Battalion Worcestershire Regiment - N.C.O.'s - Malta 1906 - Sergeant George Davis (4881) circled
(FOR A LARGER PHOTO CLICK HERE)