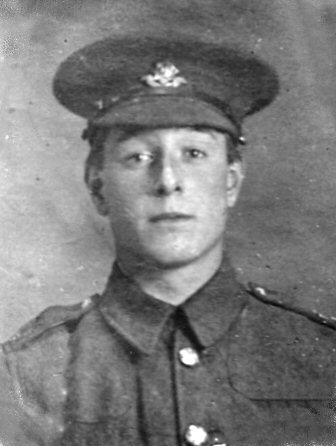 Private Frederick Howard (15312) - 1st Battalion Worcestershire Regiment
Killed in action on the 13th March 1915 in the battle of Neuve Chappelle, France.
His name appears on the Le Touret Memorial, Pas de Calais, France.
Frederick Howard was born 23th November 1897 in Bethnal Green, East London. He resided in Wolstan Warwickshire when he enlisted.
(photo submitted by Brenda Maddick)