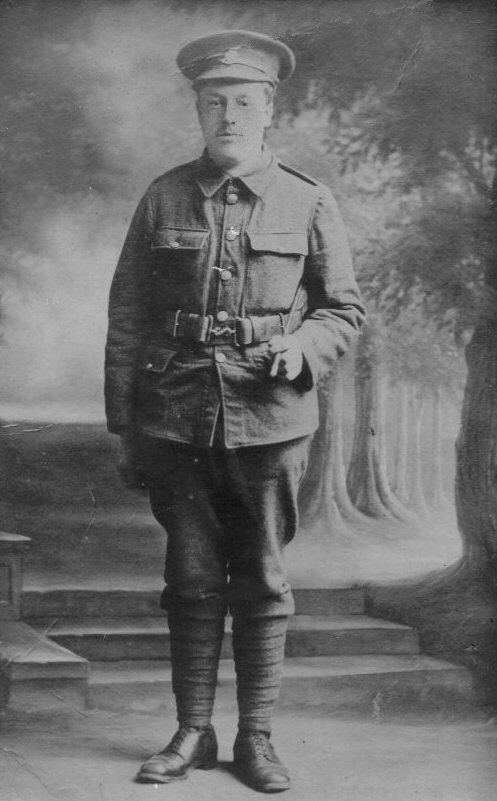 Private Charles Thomas Porter (203804) 1/7th Battalion Worcestershire Regiment
photo submitted by Susan Gardener (great niece)
Private Charles Thomas Porter initial service number with the Worcestershire Regiment was 20839
This was later changed to 203804. At the time he died he was serving with the 1/7th Battalion Worcestershire Regiment. He died of wounds most probably from the fighting during the period 16/17th August 1917 (some 118 men were wounded during that period). He died of his wounds at the Military Hospital at Wimereux, France.
Wimereux was the headquarters of the Queen Mary's Army Auxiliary Corps during the First World War. From October 1914 onwards, Boulogne and Wimereux formed an important hospital centre and until June 1918,
the medical units at Wimereux used the communal cemetery for burials, the south-eastern half having been set aside for Commonwealth graves, although a few burial were also made among the civilian graves.