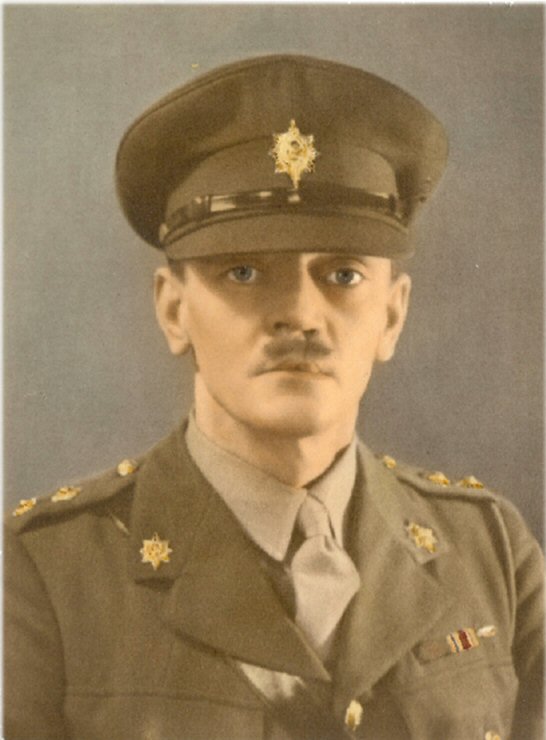 Lieut. James Frederick Purdy (284012)
photo submitted by James Purdy (his son who served with the Royal Signals from 1949-1972)
James Frederick Purdy. served in the Worcestershire Regiment from 1936 to 1946. He had previously served in the Dorset Regtiment from 1929 to 1936.
He was with the 1st Battalion on duty during the 1937 Coronation, stationed at the Tower of London. On the 5th January 1938 he was promoted to Corporal. In September 1938 he was posted to Palestine with the 1st Battalion. Shortly afterwards he was promoted to Lance Sergeant on the 7th November 1938. Moved to Eritrea and the Sudan with the 1st Battalion in the 1939 to 1942 where he was promoted to Platoon Sergeant Major (WOIII). Was Town Major of Agordat, Eritrea in 1942 and was mentioned in despatches. On the 14th March 1943 he was commissioned as an officer.
He returned to the U.K. from the Middle East on the 7th February 1944 and was posted to the 23rd Infantry Training Centre (I.T.C.) which had been set up at Norton Barracks in 1940. On the 4th April 1944 he was posted to the 5th Infantry Dept. On the 17th November 1944 he was posted to the 23rd Holding Battalion and on the 6th March 1945 was posted to the POW CAMP 70, Henllan Bridge Camp, Henllan, Llandyssul, Cardiganshire. The Henllan Bridge Farm Prisoner of War Camp in Henllan was built between 1940 and 1941 to house prisoners of war, it held Italian prisoners from 1943 - 1946 and later German prisoners from 1946 - 1947. The camp was of a standard design and consisted of around 35 huts to house the prisoners, a theatre, kitchen, hospital, bathing facilities and other huts and areas with various purposes.

When he retired from the army he held the rank of Captain.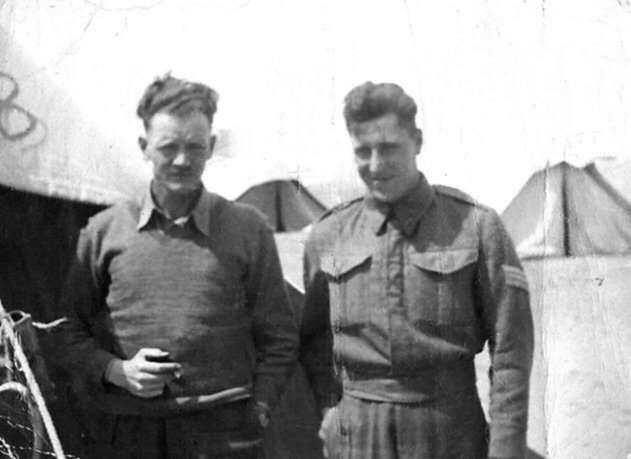 Platoon Sergeant Major James F. Purdy 5722151 (left) with a Sergeant (right) - Sudan 1941
(Photo provided by James Purdy, son of P.S.M. James Frederick Purdy)