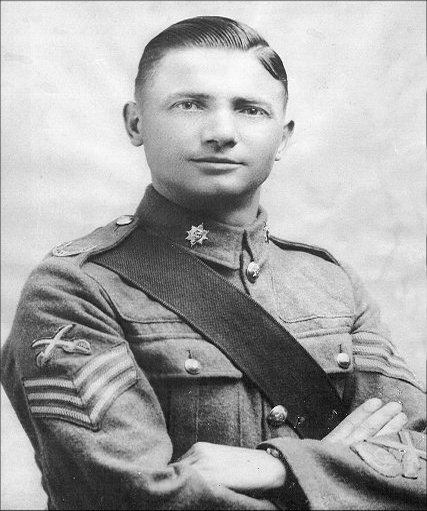 C.Q.M.S. Thomas Griffin (5243716) - 'C' Company, 2nd Battalion Worcestershire Regiment
He served in the Worcester Regiment from 1920 to 1946. Promoted to rank of Sergeant on 22/2/1929 and promoted to Company Quartermaster Sergeant (C.Q.M.S) on the 27/2/1938. Serving mainly with the 2nd Battalion in both 'A' (as Sergeant) and 'C' Company (as C.Q.M.S.). During 1933 to 1934 he served at the Depot. during which time he played in the Depot. football team as goalkeeper. In 1937 he was a member of the 2nd Battalion shooting team that won The Brooke Bond Cup (A.R.A. Competition) in India. In January 1938 he was the winner of the Silver Spoon for the highest score in the Sergeants Mess Shoot.
He married Mary E. Brown (19/6/1929) at Devonport while servicing with the 2nd battalion, they had 5 children, their first child a daughter was born 28/9/1930 at Devonport, the second daughter Judith Shelia born 7/6/1936 at Tientsin, China (died 7/12/1937 at Colaba, India), Tom Griffin, Geoffrey Allen Griffin born 4/4/1938 at Kasauli, India, Audrey I. Griffin born 1939 at Murree, India.
(photo submitted by Sharon Griffin his granddaughter)