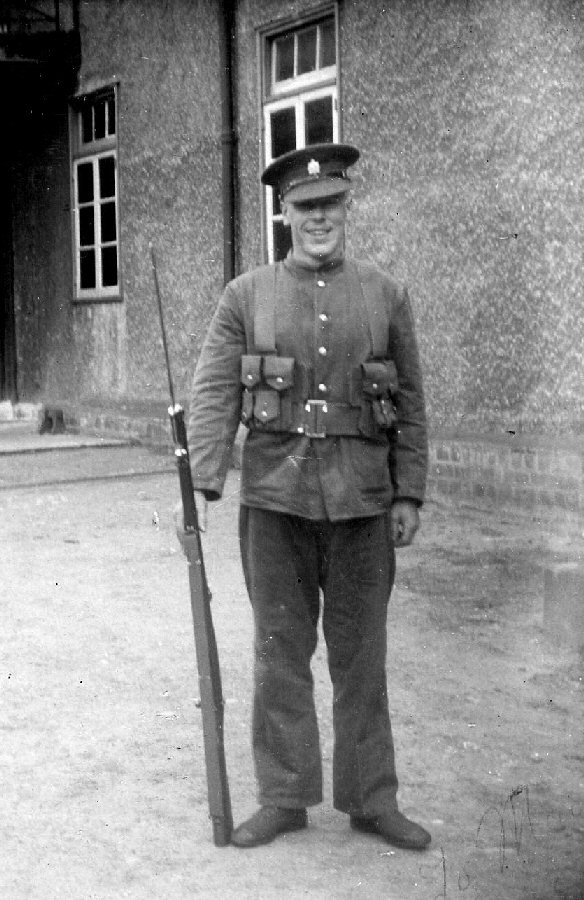 Private James Wilfred Lamonte (5250776) at Norton Barracks (c. 1936)
James Wilfred attested for the Worcestershire Regtiment on the 5th May 1936. He did not serve in Palestine with the 1st Battalion so presumably
served in India and possibly China with the 2nd Battalion.
Brass bed plate (from Norton Barracks) attributed to Private James Wilfred Lamonte (c.1936)

This brass bed plate was aquired on Ebay by forum member Colin (gilbo139) and after seeing on the forum member James Lamonte mention a little about his grandfathers past, Colin promtly got in touch with James and returned the bed plate to the Lamonte family.
(photos submitted by James Lamonte his grandson)