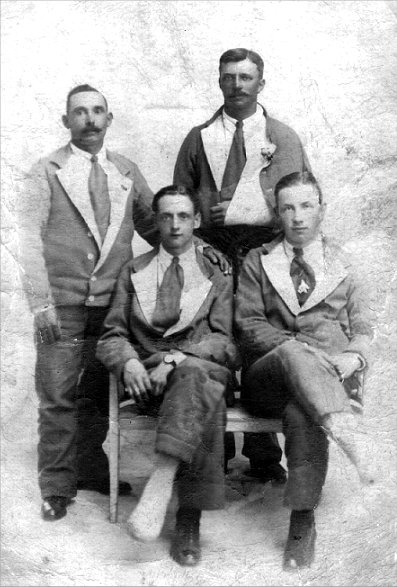 L/Cpl Reginald Mobberley (22236) seated on the left (wounded) - 1st Battalion (1918)
photo submitted by Marilyn Jones (his granddaughter)
L/Cpl. Mobberley was a Company Runner with the 1st Battalion Worcestershire Regiment and received a Commander-in-Chiefs certificate (November 1917) for gallant conduct signed by Major-General W. Heneker (8th Division Commander). The citation read:
"During operations near Passchendaele when employed as a company runner he showed the greatest coolness and disregard to his own safety taking messages from his company Commander to the Platoon Commanders of his Company under an intense Artillery and Machine Gun fire during a relief. He got his messages through every time."