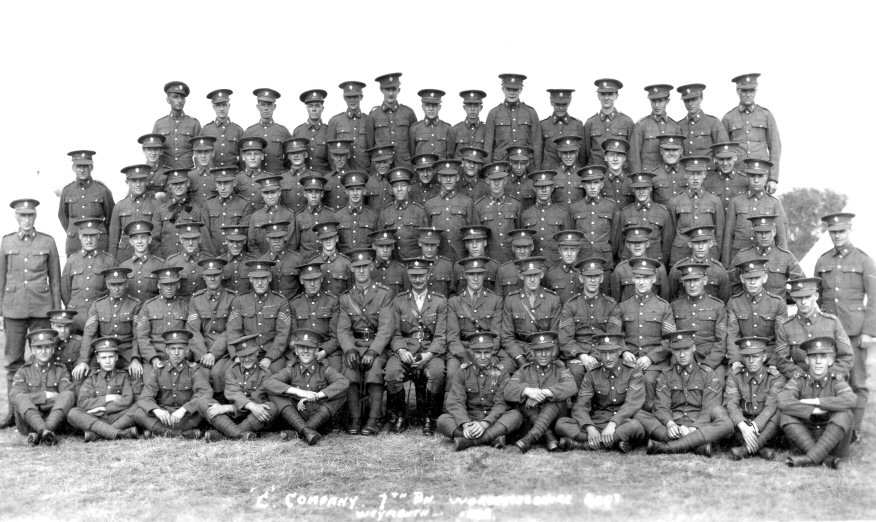 'C' Company 7th Battalion Worcerstershire Regiment (Weymouth 1936)
The two men marked with an 'x' are the Holyoake brothers from Oldbury now in the West Midlands, the one standing is Frank Holyoake.
In the early hours of Sunday 2nd August 1936 the Company left Oldbury Drill Hall and entrained for Weymouth, for their Annual Training, and marched into Camp 102 strong. The 4 officers seated front in the photo are (left to right) Lieut. A. G. Vernon, Major L. C. King, 2/Lieut. F. G. Thompson and 2/Lieut. D. N. Cronin.


(CLICK HERE FOR A LARGER IMAGE)
(photo submitted by Steve Speke - Frank Holyoake is his wife's late Grandfather)