The Regimental Magazine - "Old FIRM" December 1917
Below is a copy of the pages of the "The Old Firm" magazine produced by 'A' Company, 1/8th Battalion Worcestershire Regiment in December 1917.
This copy was originally owned by Captain John Burrow Graham, M.C. (photo and details at bottom of this page) who served with the Worcestershire Regiment in WW1. It was kindly supplied by his grandson John M. R. Graham who lives in New Zealand.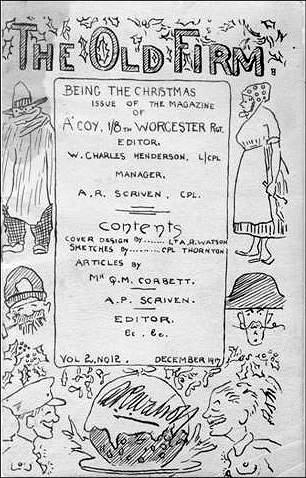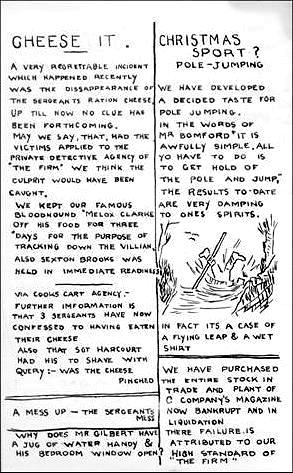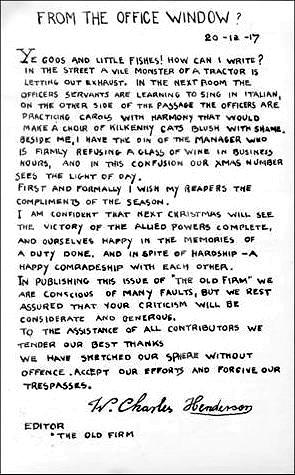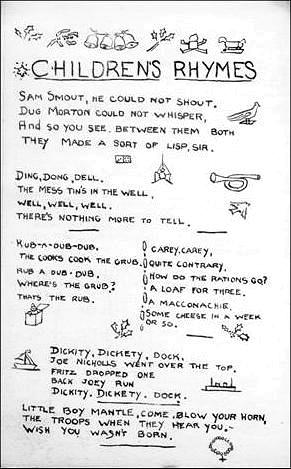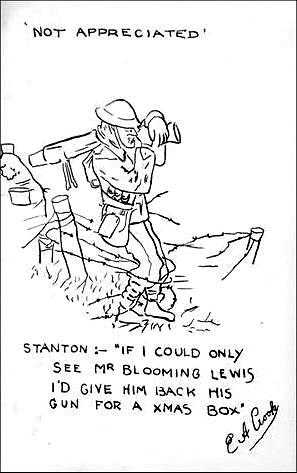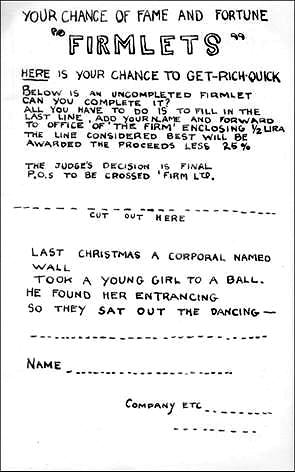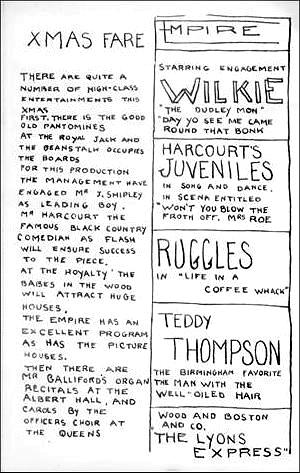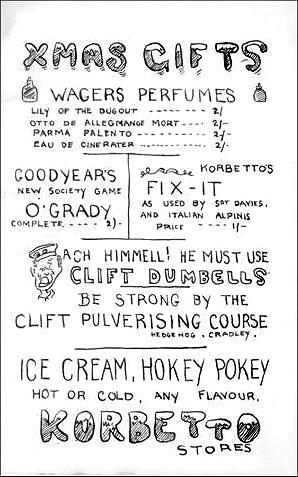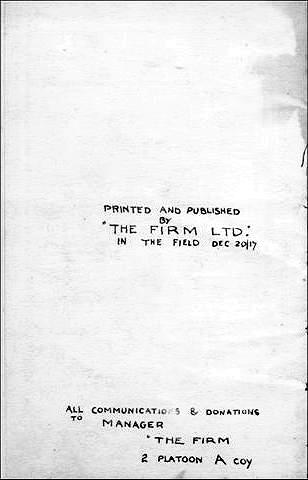 Captain John Burrow Graham, M.C.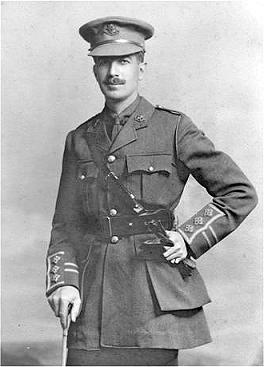 As Lieut. (Acting Captain) he was awarded the Military Cross for his actions at Marcelcave on the 30th March 1918. His citation read: "For conspicuous gallantry and devotion to duty. When in command of the survivors of his battalion he kept his men in hand, firing steadily and effectively at the enemy, in spite of the troops on his flank having been withdrawn. By his skilful reorganisation and fearlessness he was largely responsible for maintaining the position at a very critical period." (London Gazette 26/07/1918)
John Burrow Graham was commissioned as 2nd Lieut. in to the 3/8th Battalion Worcestershire Regiment on the 7th May 1915 from Staff College, Camberley. Promoted Temporary Captain 11/05/1915 and promoted to substantive rank of Lieutenant on 01/06/1916. Proceeded overseas ( France ) and reverted to substantive rank of Lieut. on 19/07/1916. He joined the 2/8th Battalion Worcestershire Regiment on the 28/07/1916. Appointed Acting Captain and Adjutant to 2/8th Battalion (Adjutant 09/12/1916 to 30/07/1918). He Commanded the 2/8th Battalion for 3 weeks during the period March to April 1918 fighting in 5th Army. Awarded the Military Cross and recommended by C.O. (Acting Brigadier) for promotion.
On 22/07/1918 promoted Acting Major as 2nd in Command of a Battalion, and transferred to 1/5th Battalion Lincolnshire Regiment (commanded the Battalion during the last 3 weeks of the war whilst the C.O. was on leave). He was demobilised on the 29/03/1919.