2nd Lieutenant Alexis Cowper HONEY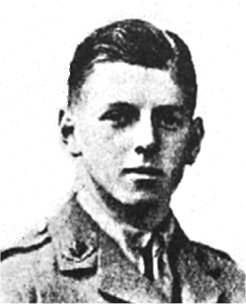 2nd Lieutenant Alexis Cowper HONEY, 4th Battalion Worcestershire Regiment
Died of wounds on the 10th February 1918 (age 19) at No. 20 General Hospital, Camiers, France
He was wounded at Cambrai on the 30th November 1917.
He was the only son of Rev. Albert Alexis Honey and Mrs. Amy L. Honey, of Houghton, Huntingdon.
Alexis Cowper HONEY was educated at St. Wilfrids, Little Common, Bexhill and Malvern College.
He joined Malvern College O.T.C. in April 1917 and was commissioned into the Worcestershire Regiment on the 28th August 1917, joining the 5th Battalion. He was later transferred to the 4th Battalion.
ETAPLES MILITARY CEMETERY, Pas de Calais, grave XXVIII. E. 9.